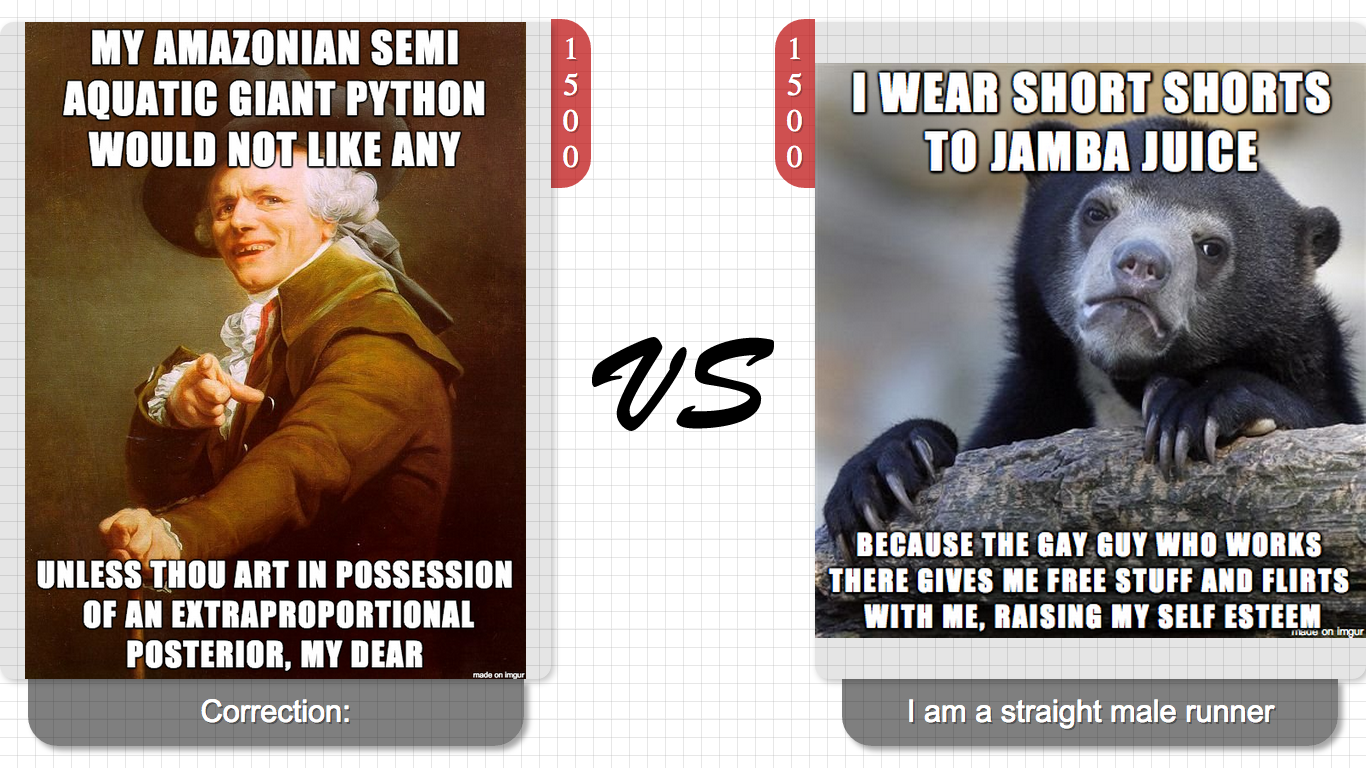 Take 8 funny pictures through a single-elimination tournament to determine who is the funniest! Playable on any modern web browser (including mobile devices), this game includes a few interesting features such as global ranking of the images regardless of tournament format and a color commentator who uses this information to talk about the match.
This is a work-in-progress demonstrating some of the best of what I've been using professionally lately. The server-side components are written in Python, and the front-end has a full-featured from-scratch MVC framework. Unit tests exist for all components, though coverage keeps bouncing around as I keep playing with various experiments. The API is fully documented, though only enough of it is implemented to run the game in its first iteration.
This is an open source project, and I hope that others will be able to use it in the future as a reasonable demonstration of how modern web applications can be put together, and how well-defined APIs permit interoperable clients to be easily written.